Blog
Make the Most of Lent
Posted on March 12, 2015 by Alice Kenny | Share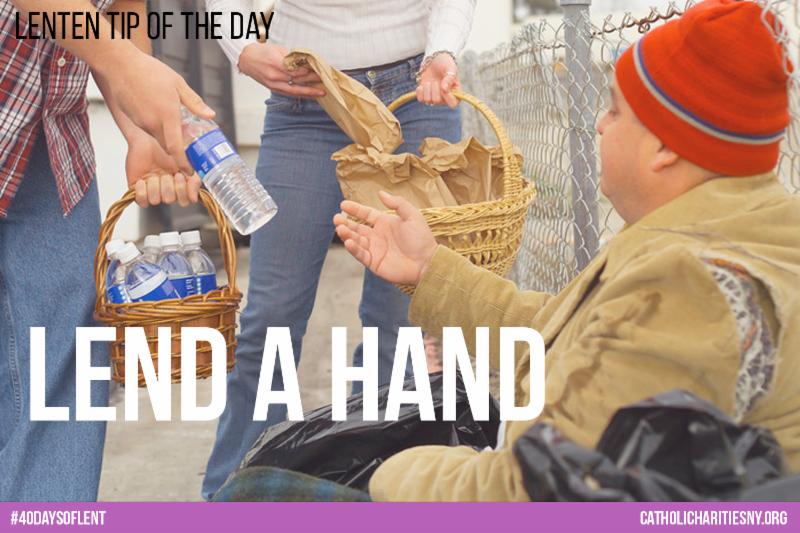 Helping people is simple; it starts with taking action.
Your neighbor, your relative, the old man you pass on the street - You know they're in need.
Reach out; offer a helping hand.
Join us this Lenten season as we provide help and create hope for our fellow New Yorkers.
Throughout the Lenten season, check in with Catholic Charities for updated tips and inspiration.